There is a confusion between call attendees and invite, I would like to emphasize that the call attendees have no relation to the linking of the agenda, who takes care of this part is the invite, so we will analyze in detail the function of each tool:
Call attendees: It is to notify the attendees of the meeting that the agenda has been defined and all the items of the meeting are organized. An e-mail is sent that serves as a reminder to the participants informing that the meeting is ready with a link to view the content.

Invite: It's the link with the agenda, the famous "Save the date". Generally, the invite is sent in the creation of the meeting to link with the agenda of the attendees and guests to reserve the day in which the meeting will take place and no other commitment takes that time and day.
The first moment that the option to link the agenda appears is in the creation of the meeting: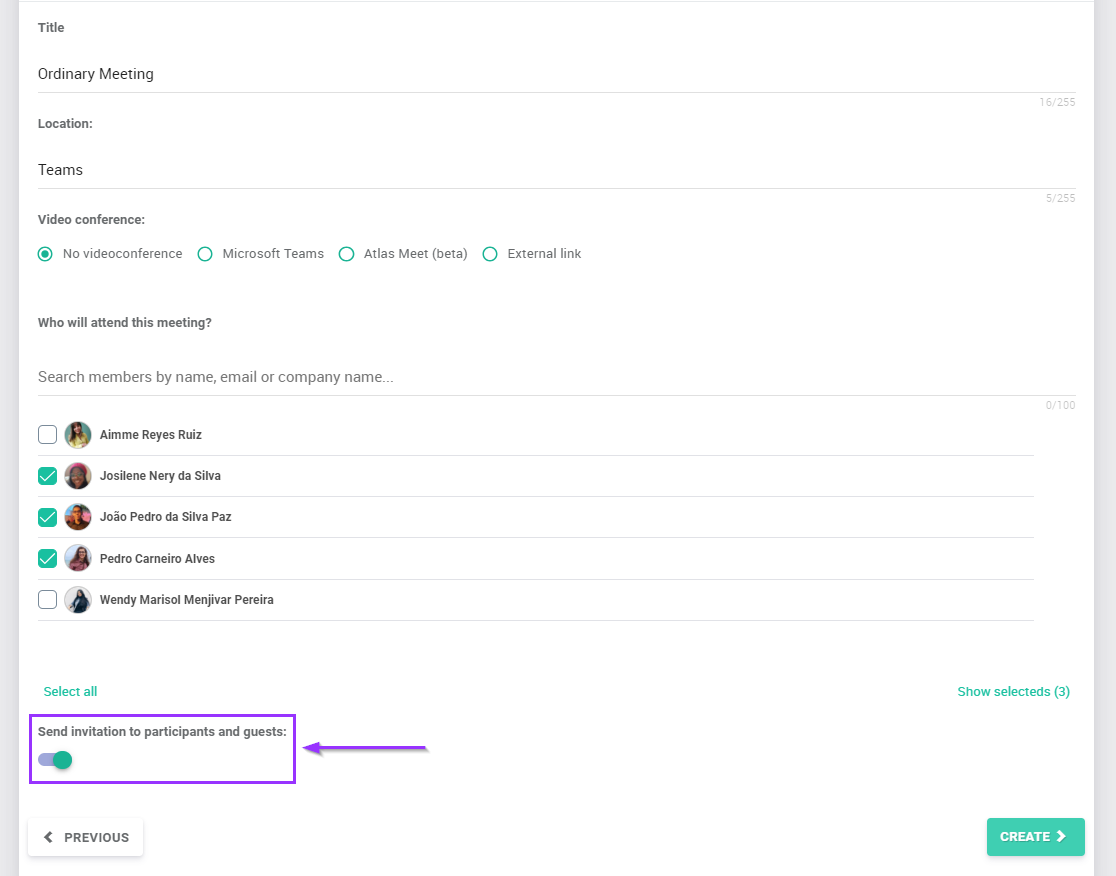 In case the green key is enabled, the invitations will be sent at the time of clicking on "Create"
In case you want to activate the invitations later, it is important to remember to activate the green key by doing the following steps:
Click on the meeting you want to send the invitations and click on the "Edit"
Activate the first option: "Send invitation to participants and guests"
Don't forget to click "Finish Editing"


IMPORTANT: It can take up to 1 hour for external guests to receive the invitation. If you have a lock sign (
) on the green key, it means that the invitations have already been sent.
We value your opinion, so if our article was helpful to you, please consider leaving a rating. We are always working to offer the best possible experience to our customers and your evaluation is essential for this.
At the end of the article, you will find the field "Was this article helpful?", just click on the option you want: Yes or No
Thanks in advance!