The audit log is a tool that helps in the management control of the actions being carried out in the company, being able to monitor quickly and easily everything that is being done by users in meetings, boards, projects and other content on the portal.
To access the Log is also simple, you only need:
Click on your photo in the upper right corner of the screen;

Select "Administration";
Choose the "Audit Log" option;
On this screen, we can use the "Filters" to find actions that users have performed within the portal. I'll explain how each of these filters work below:
1. Activity User: Field to select the specific users who performed the actions within the portal.
(Displays only actions taken by selected users.)
2. Boards & Projects: Field to select in which specific group the actions took place within the portal.
(Displays only actions carried out within the selected Board / Project. Detail: if the search is related to company folders, it is not necessary to use this filter)
3. Types: Field to select the specific action that occurred within the portal.
(Displays only actions that have been selected.)
4. Time: Field to select the period in which the actions occurred.
(Displays only actions that were performed in the selected period.)
(Remember when selecting the filters, click on "Apply Filters" so that the Audit Log does the search)
Image with numerical indication of where each field is located:

Example:
If I want to see how many user removals were made by João Pedro, on the Board of Directors in a period of 1 month, I just need to perform this filter: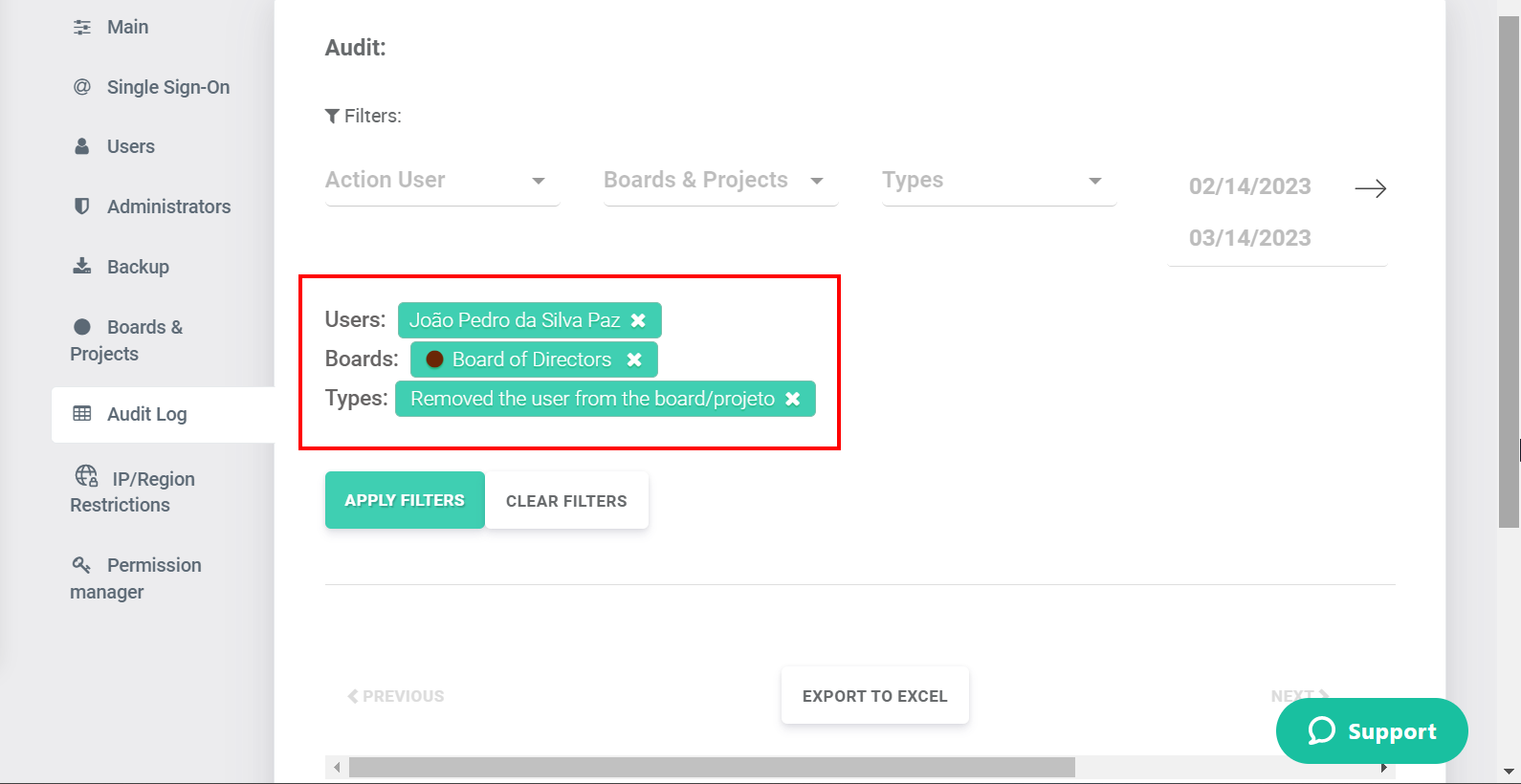 I only need to click on "Apply Filters" so that the Log shows me what I want, and a very important point is that in the result the user of the activity will be presented with his ID, in this case mine: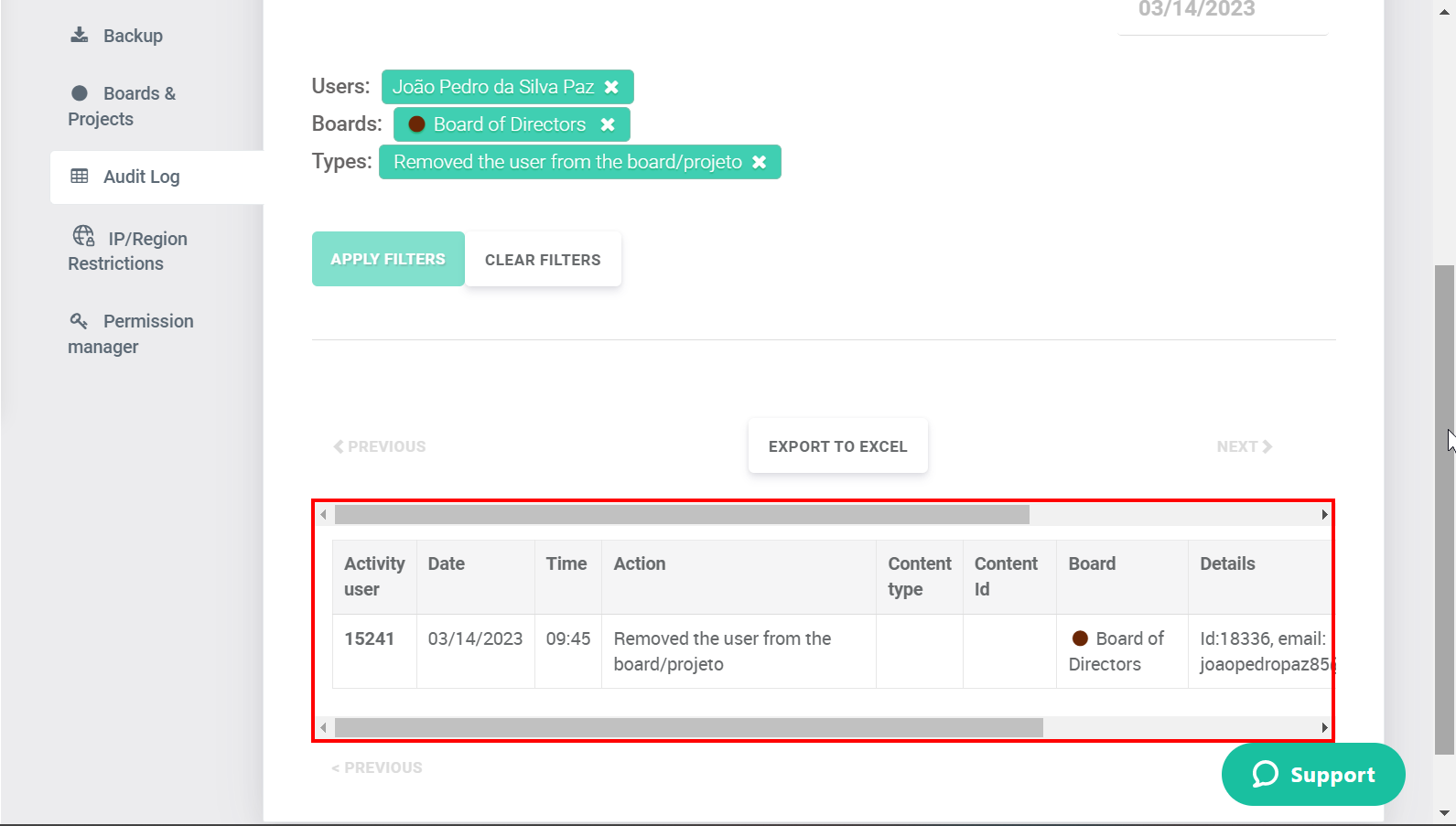 Now we know how to use the Audit Log and what it shows us according to what we are looking for!
Important: Only administrators have access to this tab and can perform the actions described above.
We value your opinion, so if our article was helpful to you, please consider leaving a rating. We are always working to offer the best possible experience to our customers and your evaluation is essential for this.
At the end of the article, you will find the field "Was this article helpful?", just click on the option you want: Yes or No
Thanks in advance!