Atlas Search is an intelligent and in-depth search feature, which makes it possible to find information within the various fields of the Atlas, such as meetings, polls, agenda items, etc.
In addition, there is a "Filters" option to optimize the search of a result, such as by specific workgroups, types, chosen period and from newest to oldest!
Oh! If you want your results to show only attachments, that's also possible 😉
The step by step is:
-Go to the search field and enter a keyword
-Use the necessary filters
-Select the "Save Filters" button
-To clear the applied filters, just click on "Clear filters"
See the image below showing the process to be done: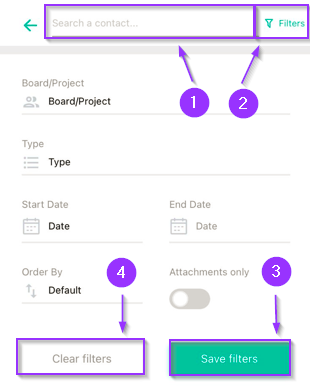 We hope you are enjoying our service and that you are finding the information you need in our help center. If you could rate our article, it would help us to understand how we can improve and provide an even better service.
At the end of the article, you will find the field "Was this article helpful?", just click on the option you want: Yes or No
Thanks for your time and contribution!