The projects are working groups as well as the books of accounts, but they contain a deadline for their completion. The actions are the heart of the project, it is with them that we identify what needs to be done to move forward and conclude what is necessary.
To create an action in projects just:
Click on the project you want to elaborate the action;

Click on the option: ;
Now just select "Add new action", choose the responsible and enter the title of what needs to be performed; Set a deadline for the end of this action.
Done! :)
See screenshots below indicating the process to be performed: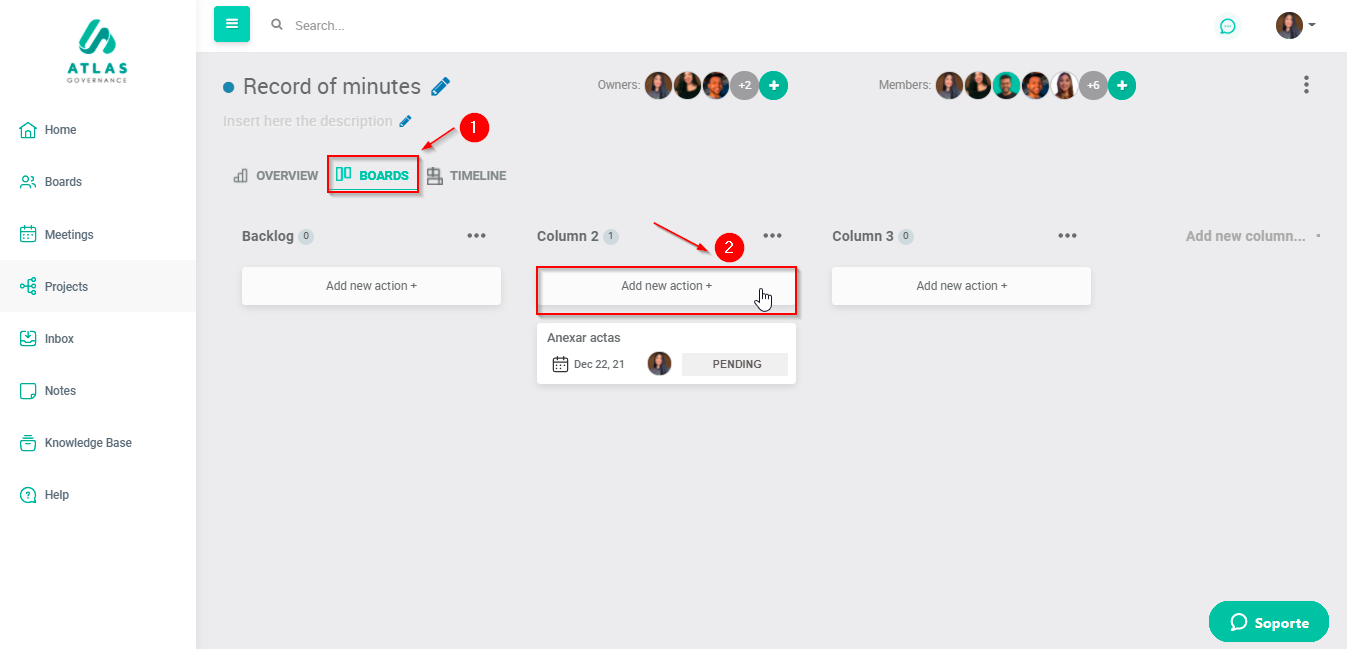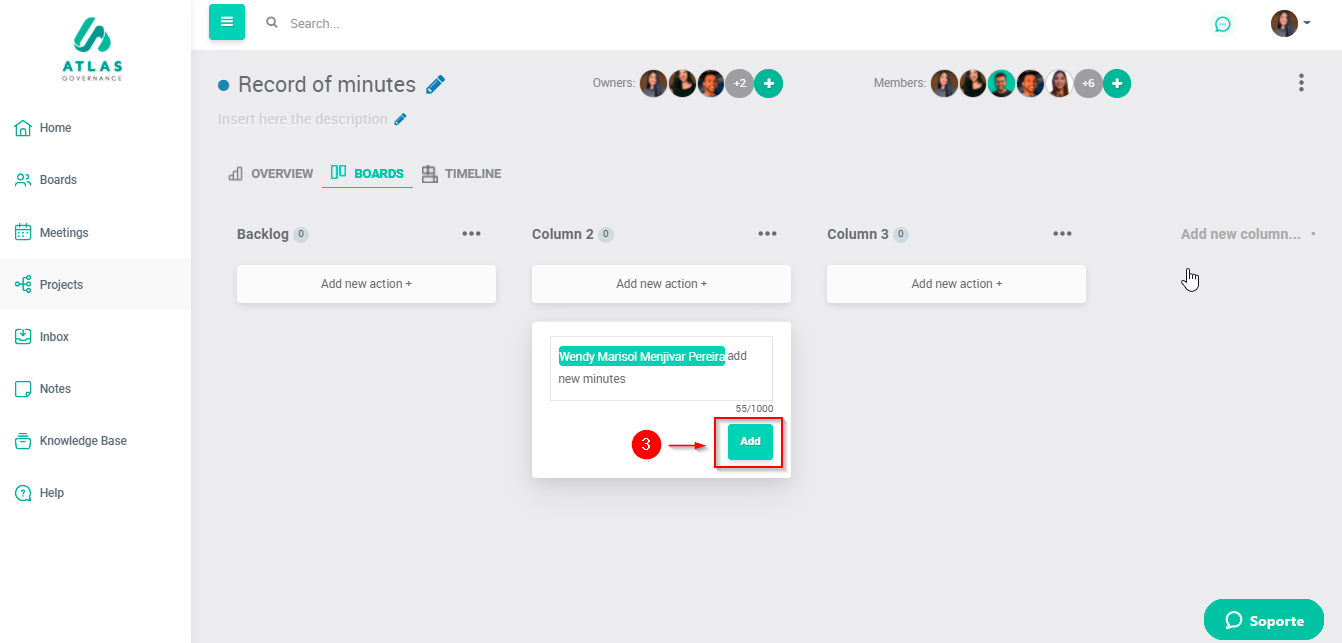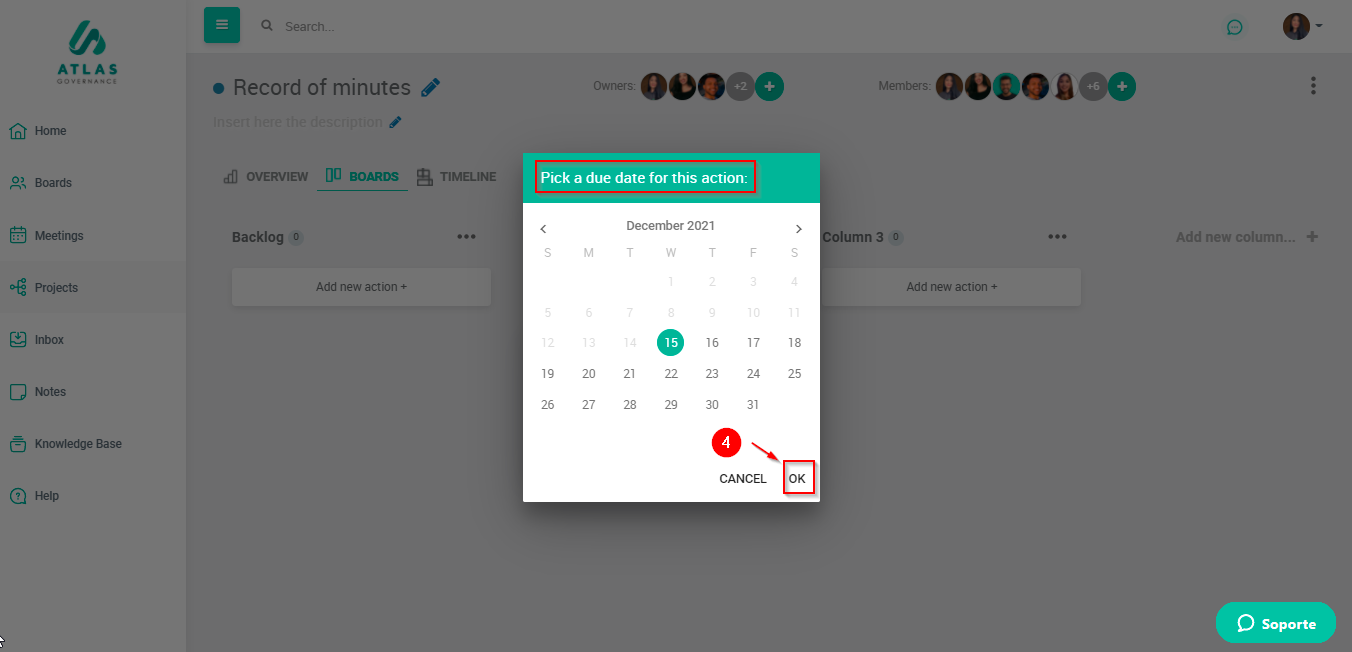 We hope you are enjoying our service and that you are finding the information you need in our help center. If you could rate our article, it would help us to understand how we can improve and provide an even better service.
At the end of the article, you will find the field "Was this article helpful?", just click on the option you want: Yes or No