To add guests to a meeting, follow the next steps:
Click on the meeting where you want to add guests
Select the green "+" in the "Guests" option
If it is necessary to send the "Invite" to the guest's agenda, select the option "Send invitation"
Type the e-mail of the guest for sending the invitation.
If is a recurring guest, you can enable the "Save" key so that the system automatically saves it for future meetings; it will no longer be necessary to write the e-mail again, just select the guest.
Click on " Add" to send the invitation.
IMPORTANT: When you have guests in your meeting, you have to make sure to enable the option "Send invitation to attendees and guests" so that you have the option to write the name and email to where the guest will receive the video conference link.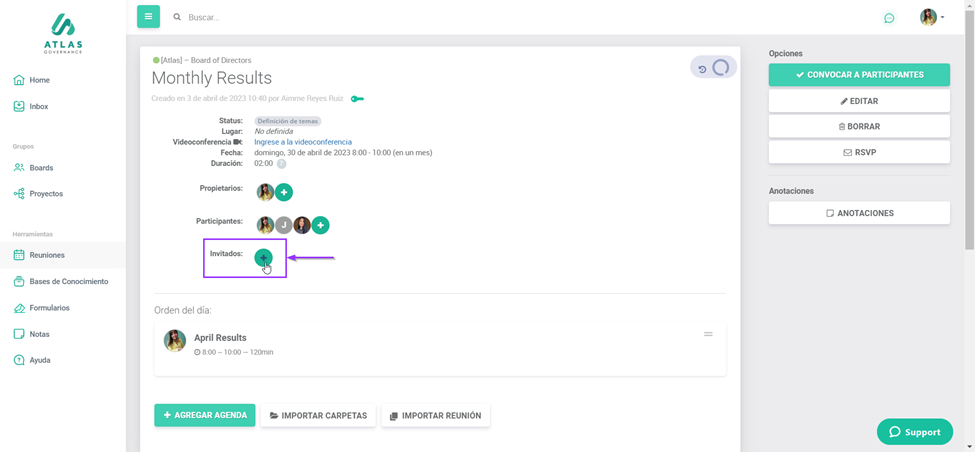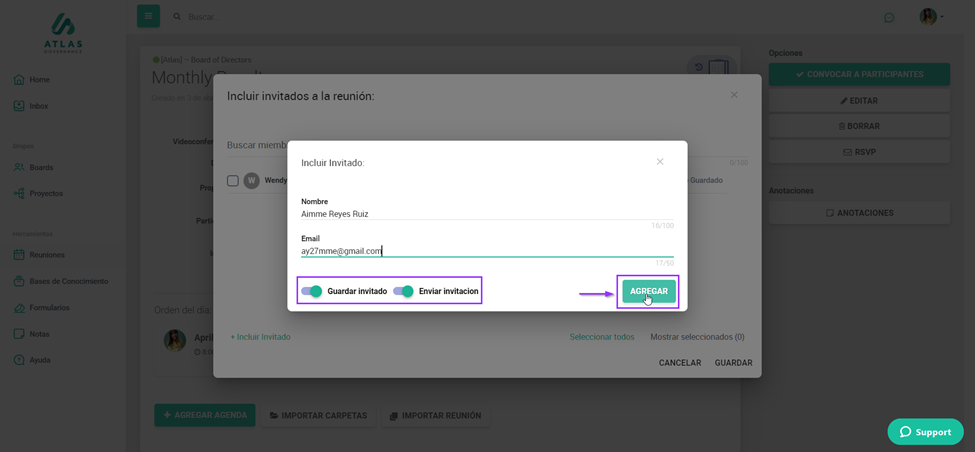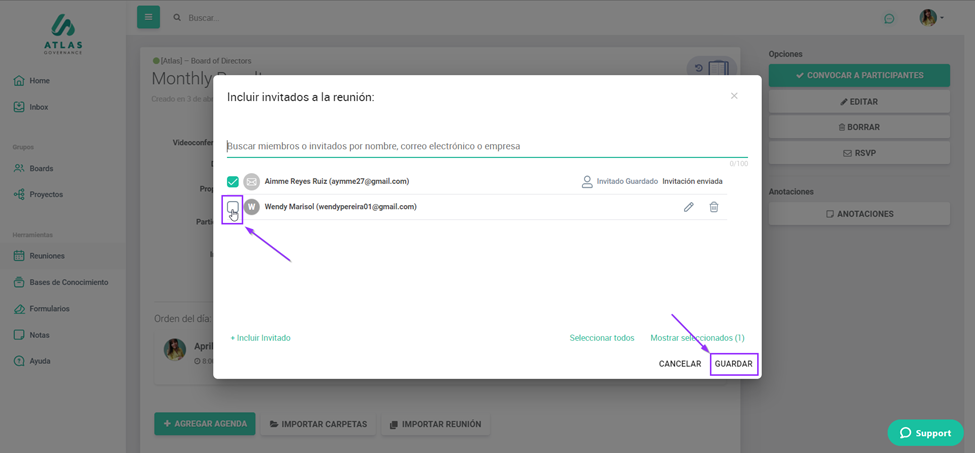 We are always working to improve our services and offer you the best possible experience. If our article was helpful to you, I would ask that you consider leaving a rating. This will help us to understand what we are doing well and where we can improve.
At the end of the article, you will find the field "Was this article helpful?", just click on the option you want: Yes or No
Thanks!