Setup
Create video conferencing URLs automatically using the Zoom Meetings integration for Atlas Governance. To use that resource, you need to enable integration in your profile settings and follow the steps below:
Creation:
Go to "Meetings", then select the button "Create" and create the meeting;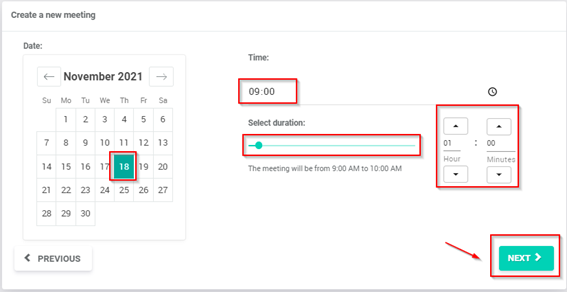 Before the selection of the attendees, select the option "Zoom";

If the "Zoom" option does not appear, check your integration settings to make sure that the Zoom Meetings integration has been done.
Participating in the meeting
After the creation has been completed, the meeting with the Zoom option enabled will display a link available to all attendees of the videoconference;

Manage
To delete a Zoom Meeting video conference set up in an existing meeting, during the "Agenda Definition" status, click the "Edit" option and choose the "None" option in the video conference section.
Note: Performing this operation does not exclude the respective meeting in Zoom.