Setup
Create video conference URLs automatically using Zoom Meetings integration for Atlas Governance. To use this feature, you need to enable the integration in your profile settings (see article) and follow the steps below.
Creation
Go to Meetings > Create and setup a new meeting: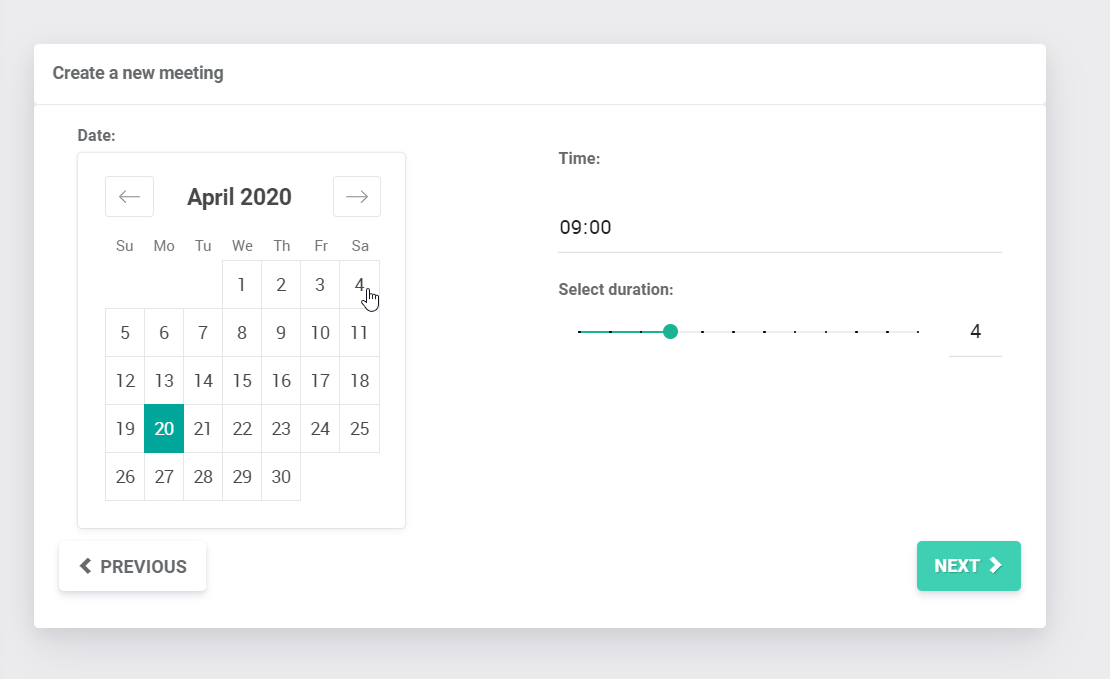 Before the attendees selection step, select the option "Zoom"

If you don't see the "Zoom" option, please check your profile integration settings to make sure your Zoom Meetings integration is ready.
Joining the meeting
After the successful creation, the meeting with Zoom Meetings option enabled will display a link available to all attendees to join the video conference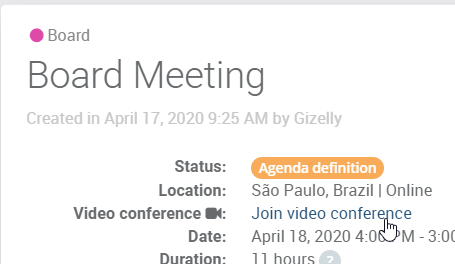 Manage
To remove a Zoom Meeting video conference configured in an existing meeting, during the "Agenda Definition" status, click the option "Edit", then choose the option "NONE" in the Video conference section.
Important: Doing this operation does not delete the respective meeting in Zoom.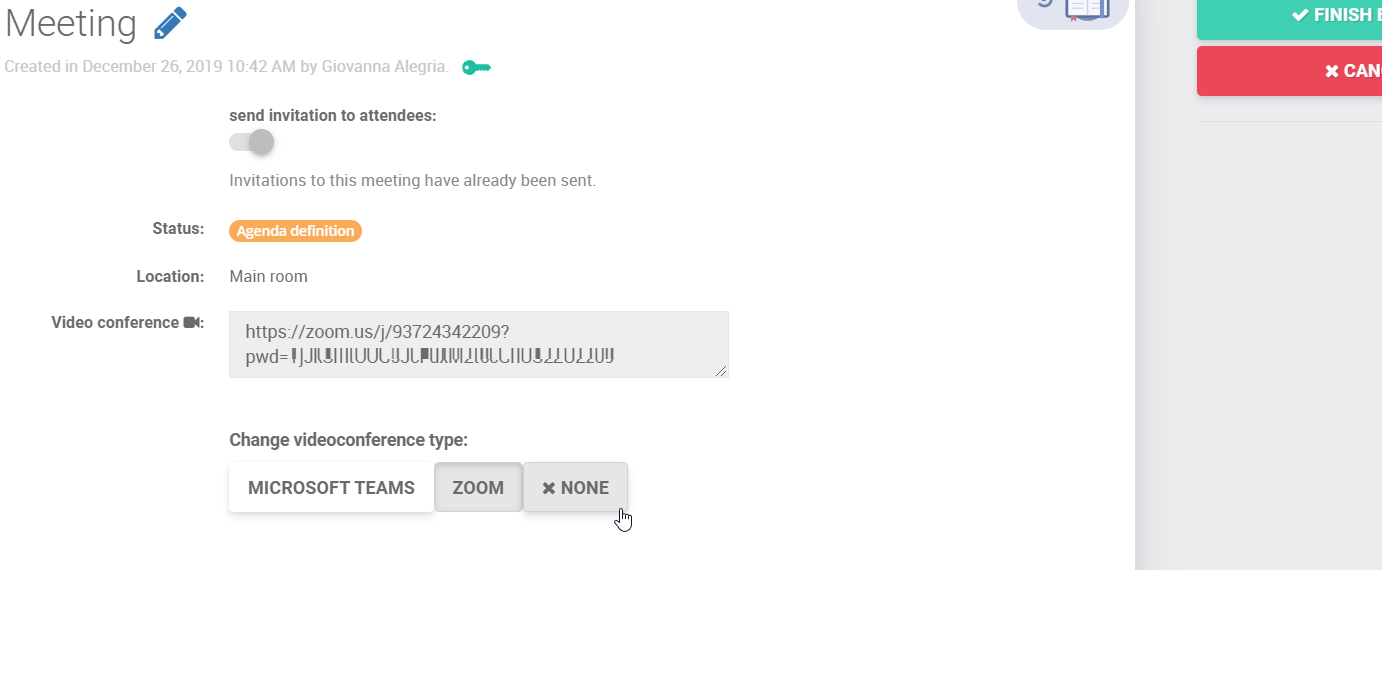 We value your opinion, so if our article was helpful to you, please consider leaving a rating. We are always working to offer the best possible experience to our customers and your evaluation is essential for this.
At the end of the article, you will find the field "Was this article helpful?", just click on the option you want: Yes or No
Thanks in advance!