Enter the meeting where you want to add guests to an agenda item.
Enter the agenda item where you want to add a guest, click "+" next to "Guests".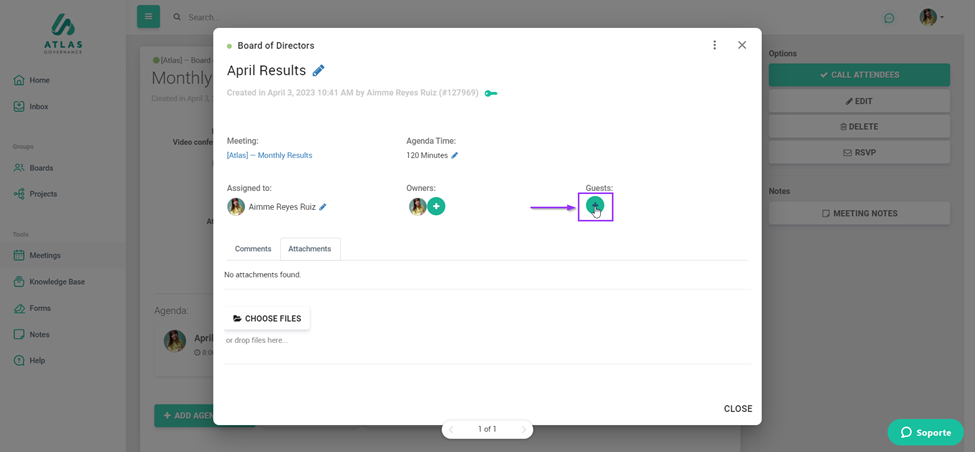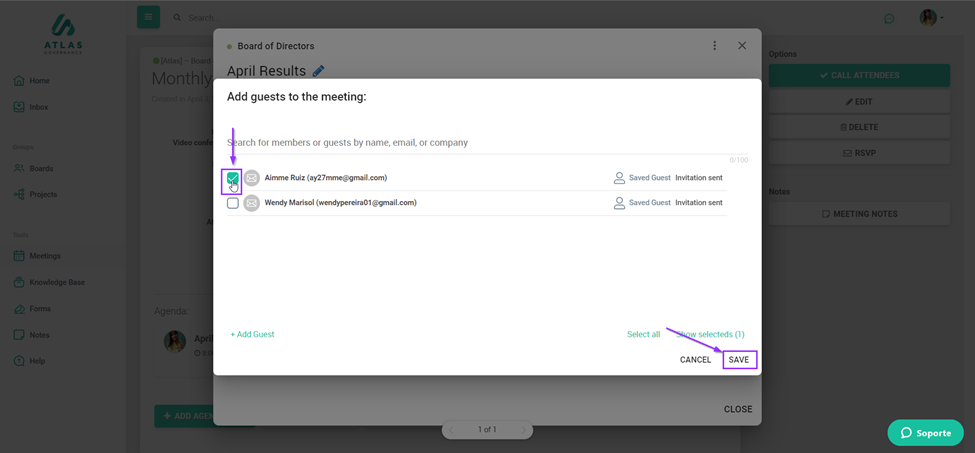 In case a guest is not saved within the portal, click on "Add Guest", type the name and e-mail and click on "Add".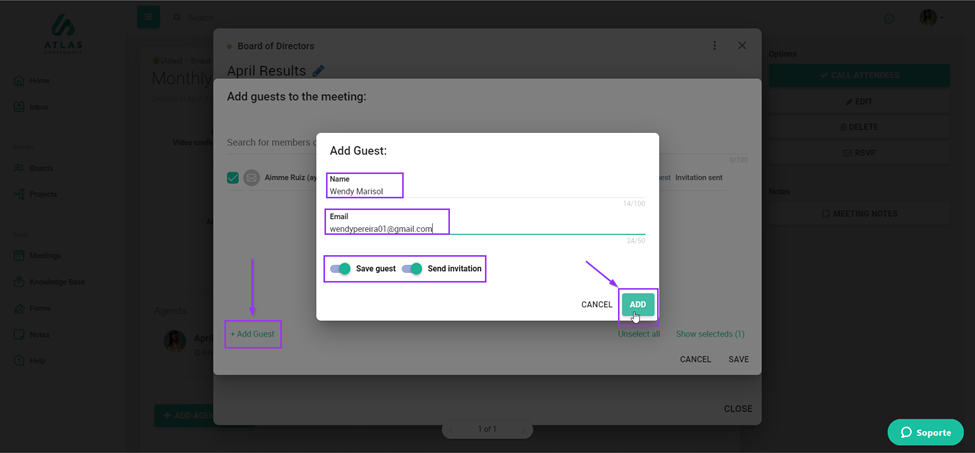 IMPORTANT: When you have guests in an agenda item of the meeting, you have to make sure to enable the option of "Send invitation to attendees and guests" so that you have the option to type the name and email where the guest will receive the link of the videoconference.
We value your opinion, so if our article was helpful to you, please consider leaving a rating. We are always working to offer the best possible experience to our customers and your evaluation is essential for this.
At the end of the article, you will find the field "Was this article helpful?", just click on the option you want: Yes or No
Thanks in advance!