The "Resend invitation" functionality for guests optimizes the invite search path for the guest, if they received it a long time ago or due to specific blocks in their email, they did not receive the first invite, also helping us to remember the meeting that will take place!
To resend the invitation to guests, simply follow the process below: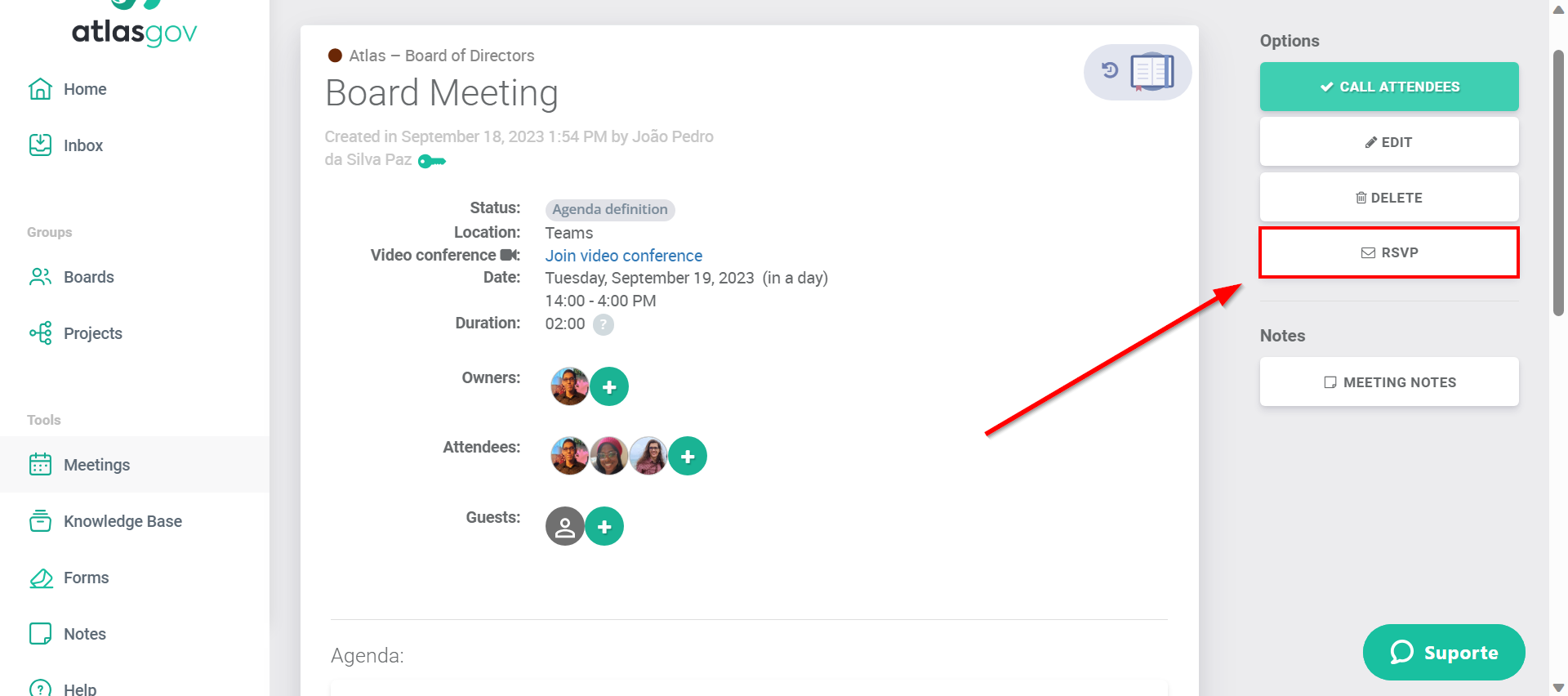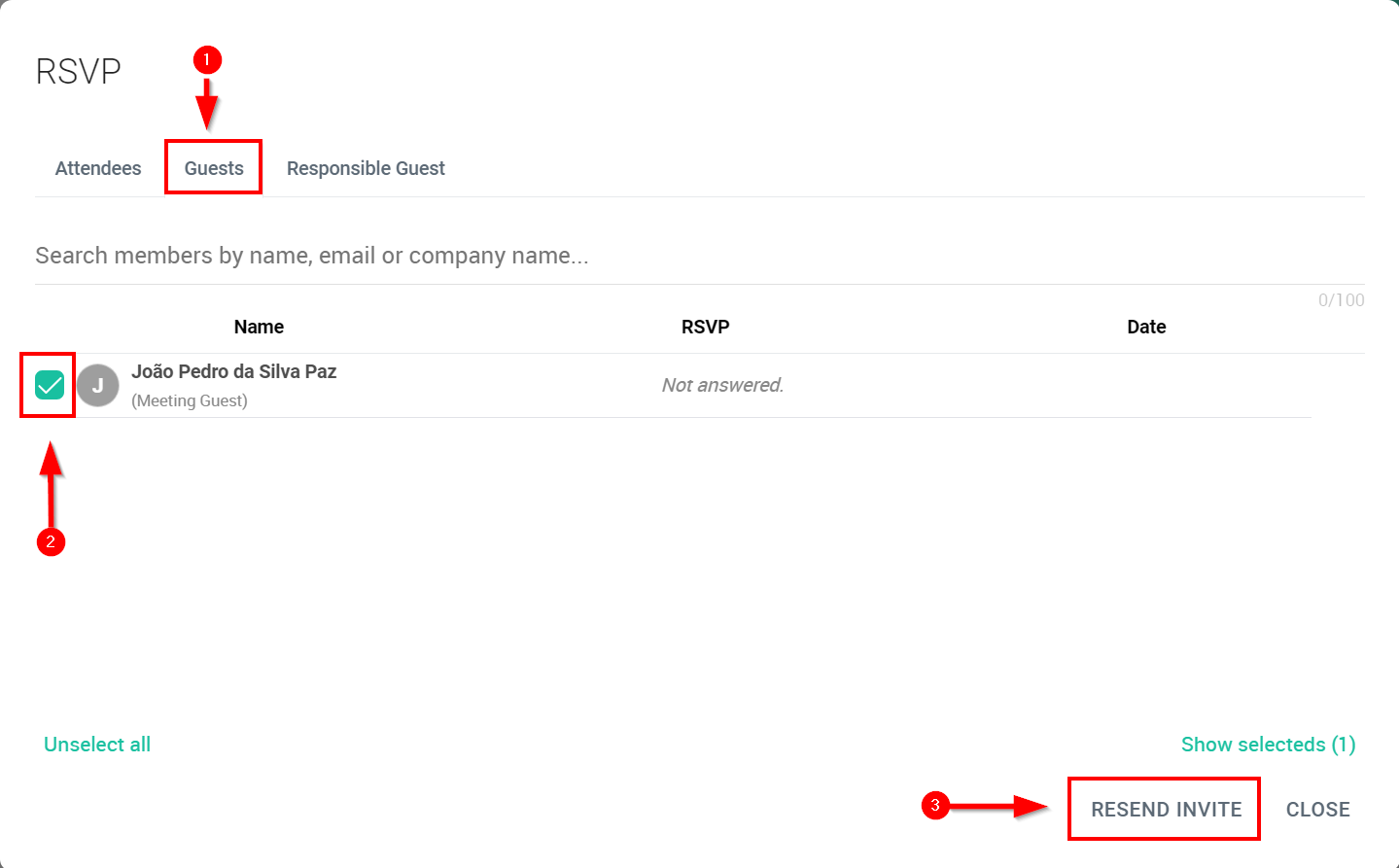 It is also possible to resend the invitation to the responsible guest for the agenda item!
Access the meeting you want to resend the invitation to

In the right corner of the screen select the "RSVP" box
In the "Responsible guest" tab, select the invited responsible and click on "Resend invite"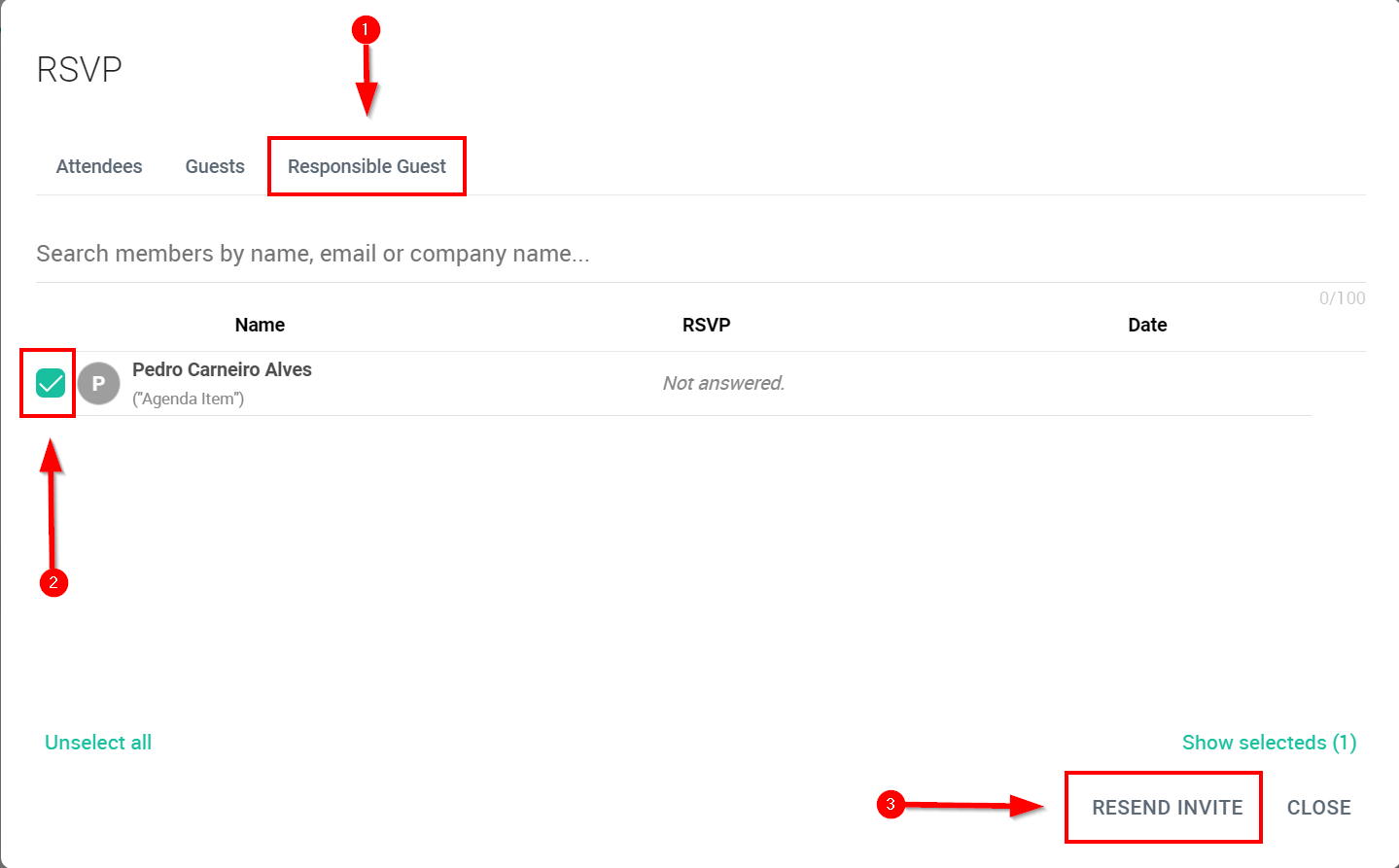 We hope you are enjoying our service and that you are finding the information you need in our help center. If you could rate our article, it would help us understand how we can improve and provide an even better service.
At the end of the article you will find the field "Was this article useful?", just click on the option you want: Yes or No
Thank you for your time and contribution!