Enter the meeting where you will add an external member responsible for an agenda item.
Click on the "Add Agenda Item" option
Type the title of the agenda item
Click on "Next" and type the name or search by e-mail of the invited person who will be responsible for the agenda item (if the guest was previously saved, it will appear in the list); if he is a new guest click on the "Add User" option
Click on "Next", inform what the duration of the guideline will be and finish
IMPORTANT: When in your meeting you have guests responsible for an item on the agenda, you have to make sure to enable the option "Send invitation to participants and guests" so that you have the option to write the name and email to where the guest will receive the link of the videoconference.
It is necessary to know that the guest will not have access to any content within Atlas, will only be able to access the meeting link.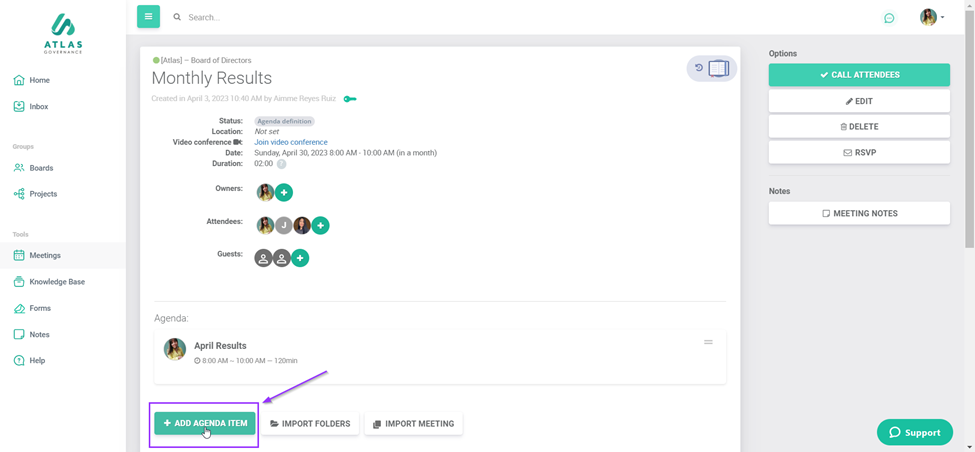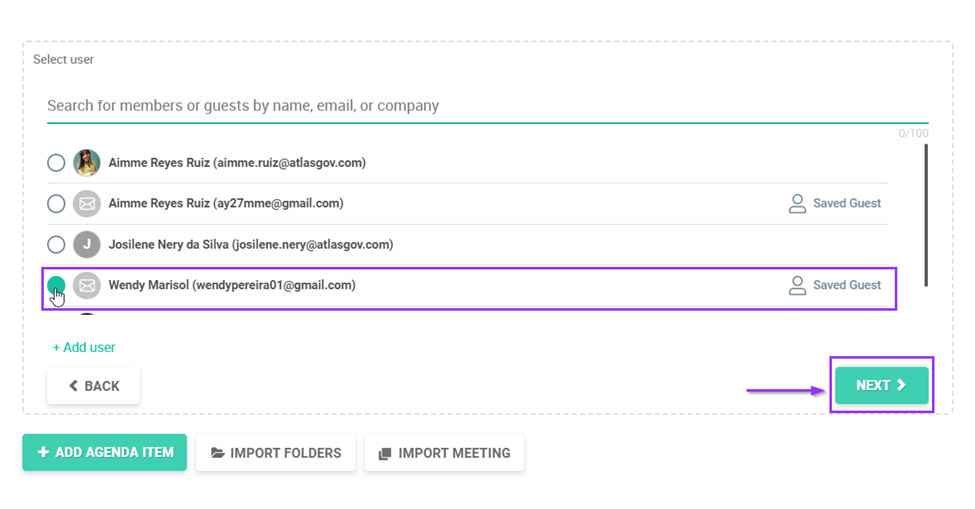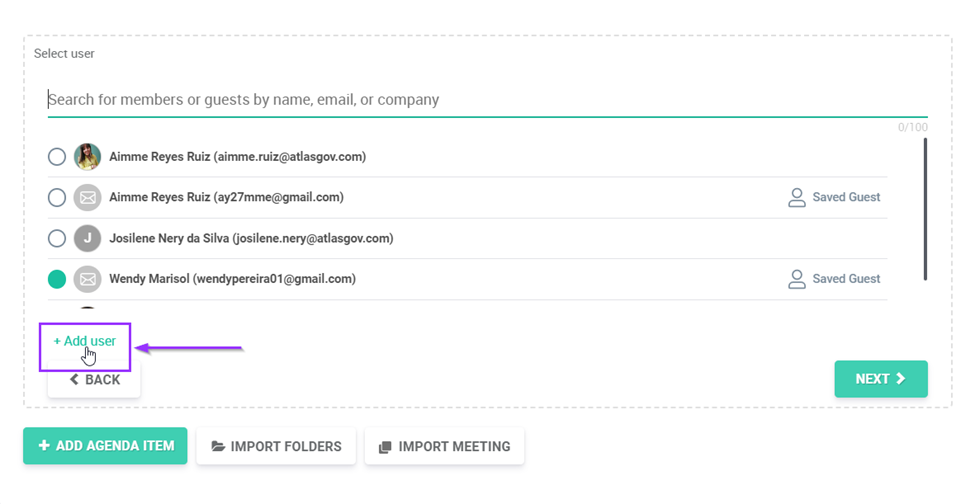 We value your opinion, so if our article was helpful to you, please consider leaving a rating. We are always working to offer the best possible experience to our customers and your evaluation is essential for this.
At the end of the article, you will find the field "Was this article helpful?", just click on the option you want: Yes or No
Thanks in advance!