Once the meeting has been created, items for the day established, the corresponding information has been uploaded, the minute is published (and signed if the case is), voting concluded (if necessary), etc. It's important to close the meeting with the objective that your organization had a better control of what has been finished.
For this follow the next steps:
Click on Board and select the meeting.
Click on the right side of the screen and select the option "Close Meeting".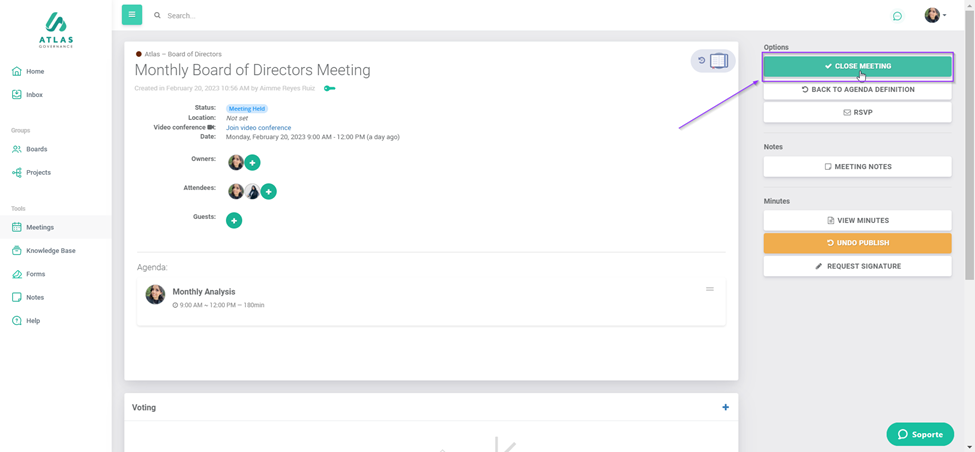 IMPORTANT: Once the meeting is closed, if there are something pending to be done, you can select the button "Reopen Meeting" and make the necessary actions. These actions can only be done by owners of the Board.