Due to the routine, it may happen that the respondents forget to answer the form that has been sent to them within the established period. For these reasons, it is possible to resend the form and notify those who have not responded. To do this, the next steps must be followed:
In the "Forms" option, click on the icon of a letter with the + icon or view list in the "Number of Responses" section.
Confirm that you want to resend the form.
That's it, the form will be resend to the participants who have not answered it, notifying them by email 😊
IMPORTANT: It's only possible resend the form into the date that it has been established to answer it.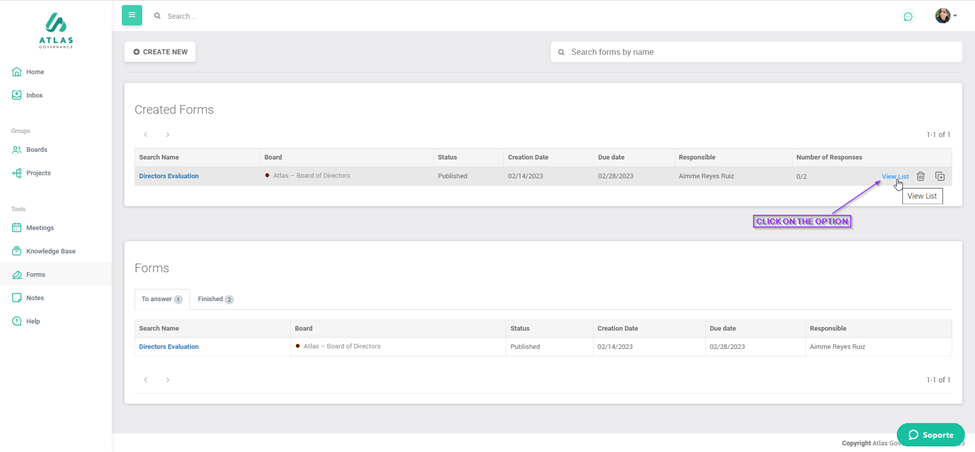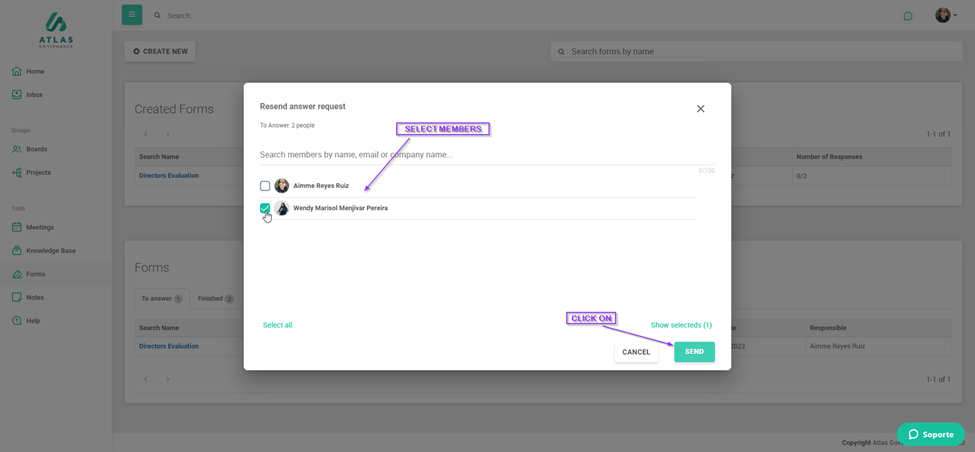 We value your opinion, so if our article was helpful to you, please consider leaving a rating. We are always working to offer the best possible experience to our customers and your evaluation is essential for this.
At the end of the article, you will find the field "Was this article helpful?", just click on the option you want: Yes or No
Thanks in advance!