It's possible to create a form in based on another that already exists. This form can be taken as a "model form", which other forms can follow the same pattern.
Following the next steps:
Select the "Forms" option and click on the icon of two sheets with the + icon in the "Number of responses" section
Select the Board in which you want the new form to be linked.
Click on "Create".
That's it, the new form has been created! 😊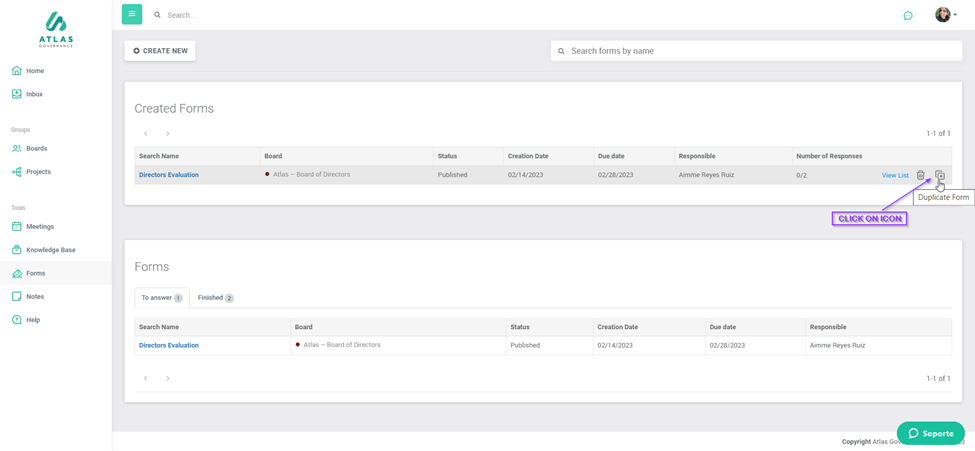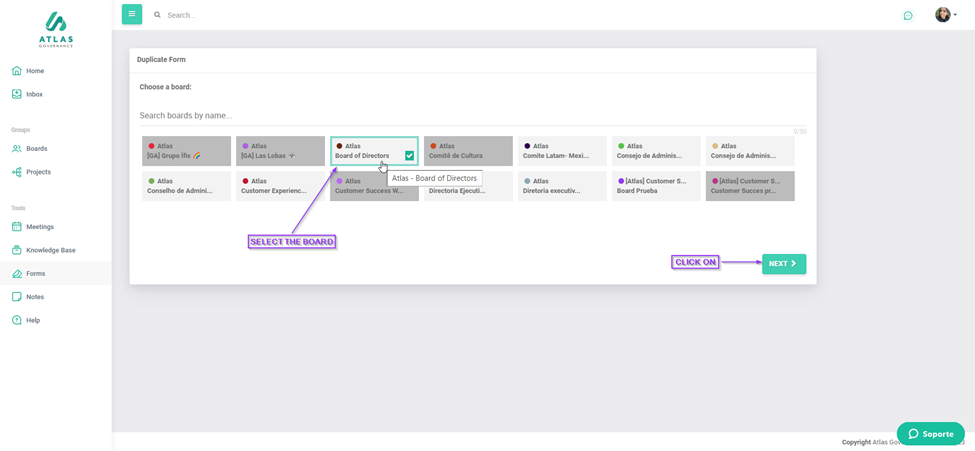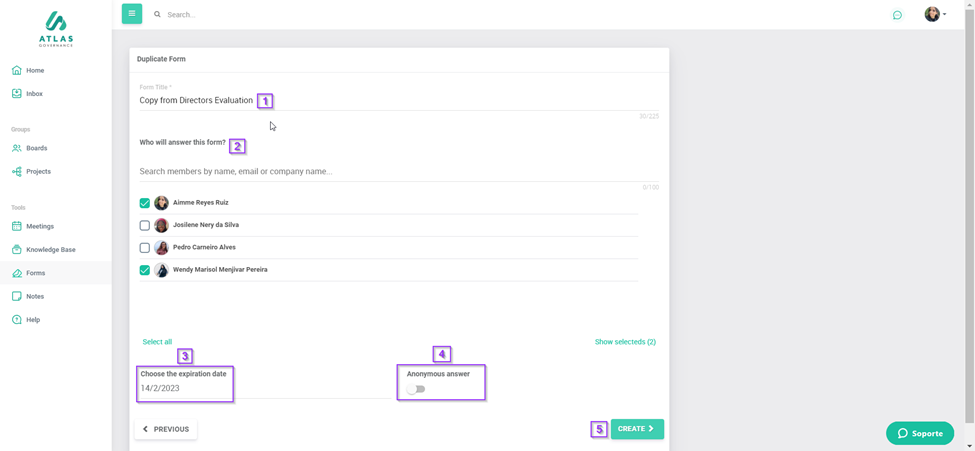 We value your opinion, so if our article was helpful to you, please consider leaving a rating. We are always working to offer the best possible experience to our customers and your evaluation is essential for this.
At the end of the article, you will find the field "Was this article helpful?", just click on the option you want: Yes or No
Thanks in advance!